Welcome to Chris Griswold P.C.℠

Chris Griswold and his team have practiced commercial real estate, commercial business, intellectual property law,  estate planning, tax, indian, and many other areas of law.  Served as in-house, corporate counsel for Pier One Imports and J.C. Penney Corporation, as well as many other organizations. After spending a majority of his career performing major, commercial transactional work, he has extensive experience in communicating with large corporations and their boards and officers to achieve their desired results.
Chris is a father, attorney, professor, mentor, book author (of 4 different genres of books), investor, speaker, guest columnist, social activist, frequent volunteer and the writer of a monthly newsletter which has roughly 30,000 organically grown subscribers.
Chris is a Professor who teaches real estate and business courses at the University of Central Oklahoma and stays closely connected to his students – even after they graduate (oftentimes, helping them get their first jobs by promoting them on his social media).
Currently practices in many States transactionally, and is licensed in both Texas and Oklahoma by examination in the year 2000.
A proud graduate from Texas Tech University in Lubbock, Texas and obtained his B.B.A. in 1996. Then he attended the Oklahoma University College of Law in Norman, Oklahoma and obtained his Juris Doctor in 1999.
— Actively practicing in Texas, Oklahoma and other surrounding States —
Let my team and I help you!
— Chris Griswold Books —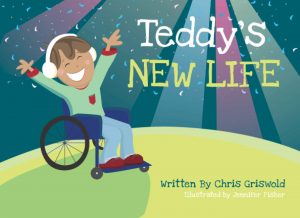 — Some of Chris' 60 published articles —

'It depends' is the answer to many pandemic rent questions
Contract clause may release parties from contracts during COVID-19
Q&A Misunderstanding surrounds noncompete agreements
Q&A Businesses should use reasonable care in preventing icy accidents
Q&A Diligence is crucial for renting property owners
Q&A Legal terms matter in contracts
Q&A Upfront agreements can protect commercial tenants' business operations
Courts look to past behaviors when resolving commercial disputes
Q&A Tenant leases need carve-out clauses to cover tenant's extended liabilities
Q&A Cannabis business could be deal breaker for prospective building buyers, sellers
Q&A E-scooter crashes could carry legal risks
Owners, landlords & managers can control weapons on commercial property
Q&A Visual Artists Rights Act creates notoriety for artists, their work
Q&A Misunderstanding surrounds noncompete agreements
Q&A Recent federal act more broadly defines trade secrets
Q&A New trust holders must change titles, insurance policies
Q&A Commercial property owners, managers may set gun rules
Q&A Diligence is crucial for renting property owners
Q&A Tenants, landlords should negotiate own terms regarding 'enjoyment' covenant
Concerns over Oklahoma pot law continue to emerge
Federal law fogs pot's promise for real estate, Oklahoma panel says
Parents need legal documents to care for adult, unmarried children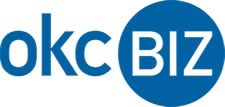 Click to view Material Breach Article from Chris Griswold.

Click to view Feature Article on Chris Griswold.
Click to view Feature Article on New Ventures.
Click to view Feature Article on Tenant Leases.
Lot Lines: Disaster lessons for property owners
Lot Lines: How can property owners prepare for Brexit?
Griswold: Strong oil is good for all

Click to view Feature Article on Tenant Leases.

Click to view Feature Article on Tenant Leases.
CONTACT US
12101 N. Meridian Avenue
Oklahoma City, 73120034
405.229.7595 (cell)
405.840.1019 (office)
chris@chrisgriswoldpc.com
A signed retainer agreement shall precede any attorney/client relationship.
We accept VISA, Mastercard and now Discover too.
"Getting Your Deal Done"